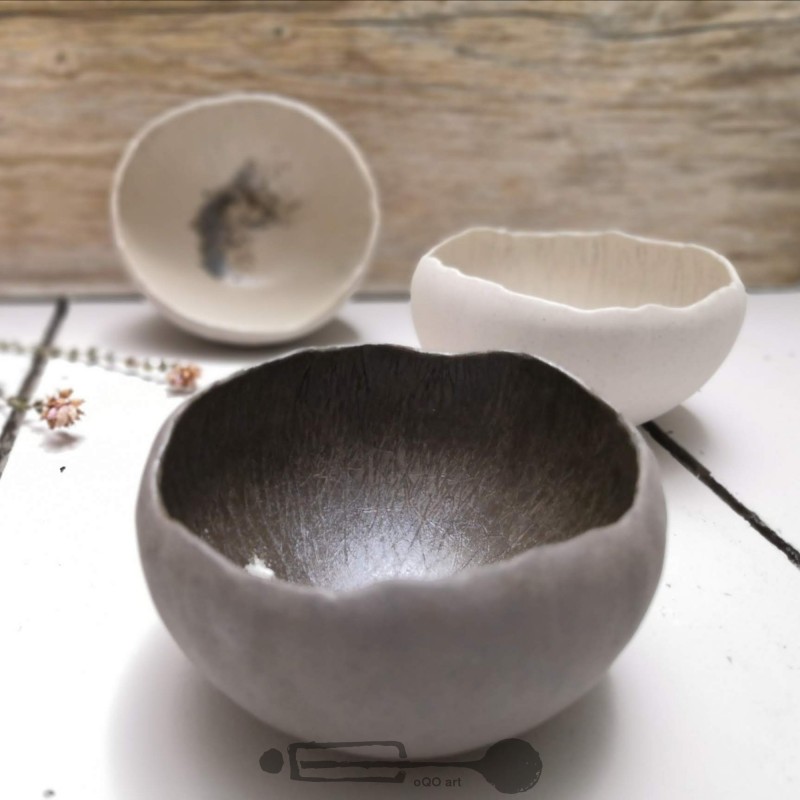  
QoBO - the tiny bowl
Uniques pieces.
---
Embellish your aperitifs, beautifully present your soups and gazpachos, highlight your ice creams, ...
These unique little bowls, soft and soothing in the palm of your hand, will accompany you on a daily basis and will turn your tables into elegant and mineral tables.
---
Food safe / Dishwasher safe / Microwave safe
Hand shaping - Firing at 1260°C in a self-built ceramic gas reduction kiln.
Weight 120 gr
Approximate dimensions Ø +- 10cm / hauteur +- 5cm
Materials Stonewares, glazed only on the inside
Free shipping in all my website*
Careful packaging, Well protected Items, Safe travel
Secure shopping with credit card or Paypal
Free return up to 14 days

What are the shipping costs ?
Standard shipping is free in mainland France.

For an express shipping the cost is 5€.
For an outside mainland France shipping the cost is 18€.
2 other products in the same category: